Posted by Honus Titcomb on Dec 22nd 2021
Beartooth Mercantile Model 1895GI
In the last decade, many of the accessories and styling from the "tactical" rifle and AR style rifle market has crept into the lever action world. This cross over has added some functionality to lever actions, but it often detracts from their classic style. Many of the "tactical lever-actions" look as if AR accessories were forced to fit on a lever gun.
This rifle project began as a Marlin 1895G .45-70 gov. With this project we tried to mesh modern functional components with classic Marlin aesthetics and reliability. The result is very loosely a lever action Marlin that looks like it could have been used in World War I. The M-lok rails, modern Marlin receiver, ghost ring sights and M1 style sling are clearly not period correct, but still mesh nicely with the classic lever action.
The forward rail and rear M-lok are not off the shelf accessories installed on a factory rifle. They are built specifically for this rifle. The rear M-lok is inlaid into the walnut stock and the forward rail is matched to the thinned fore arm stock.
Key Features
True color-case hardening of receiver, lower tang, and lever.
Graphite black Cerakote of barrel, magazine tube and rails.
XS Ghost ring style sights
Beartooth medium-loop knuckle duster custom lever
Custom Beartooth lever pivot screw
Rear embedded M-lok rail and aluminum custom ammo carrier
Custom walnut buttstock with Hogue recoil pad
Thinned and fitted forearm stock and integrated M-lok aluminum end cap rail
Includes 2 Magpul aluminum M-lok picatinny rails and Magpul M-lok sling swivel
Stainless steel Beartooth Mercantile follower
Follower is compatible with traditional style bullets as well as pointed Leverevolution types.
Chambered in 45-70 gov.
Factory magazine tube with 4 round capacity
Marlin factory crossbolt safety
1.25" wide leather M1 style sling included
Beartooth Mercantile 1895GI with picatinny rails and ammo holder on M-lok platform.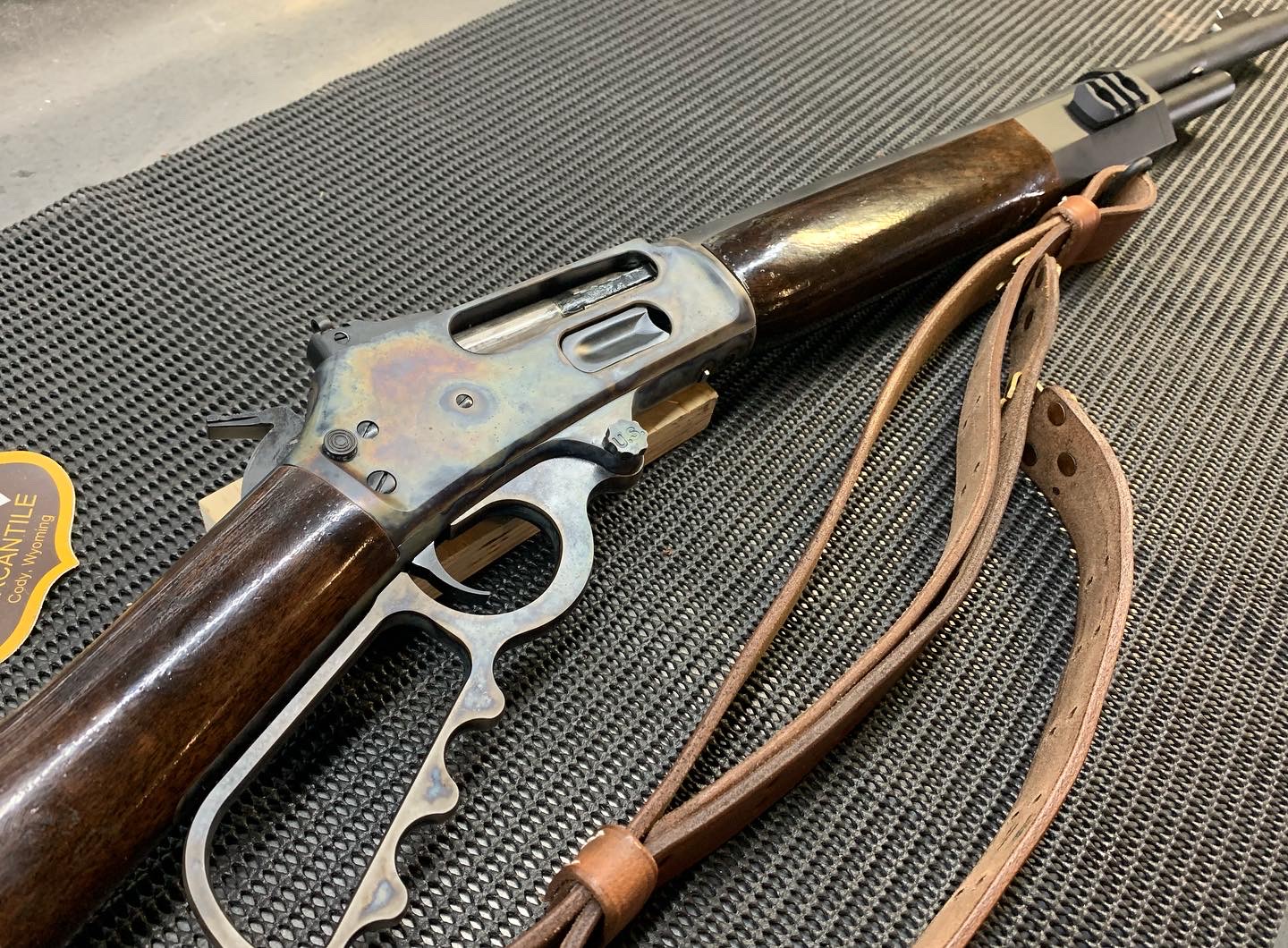 "Knuckle Duster" style medium-loop lever with color-case hardened receiver. Custom pivot screw and fitted forward rail on walnut stocks.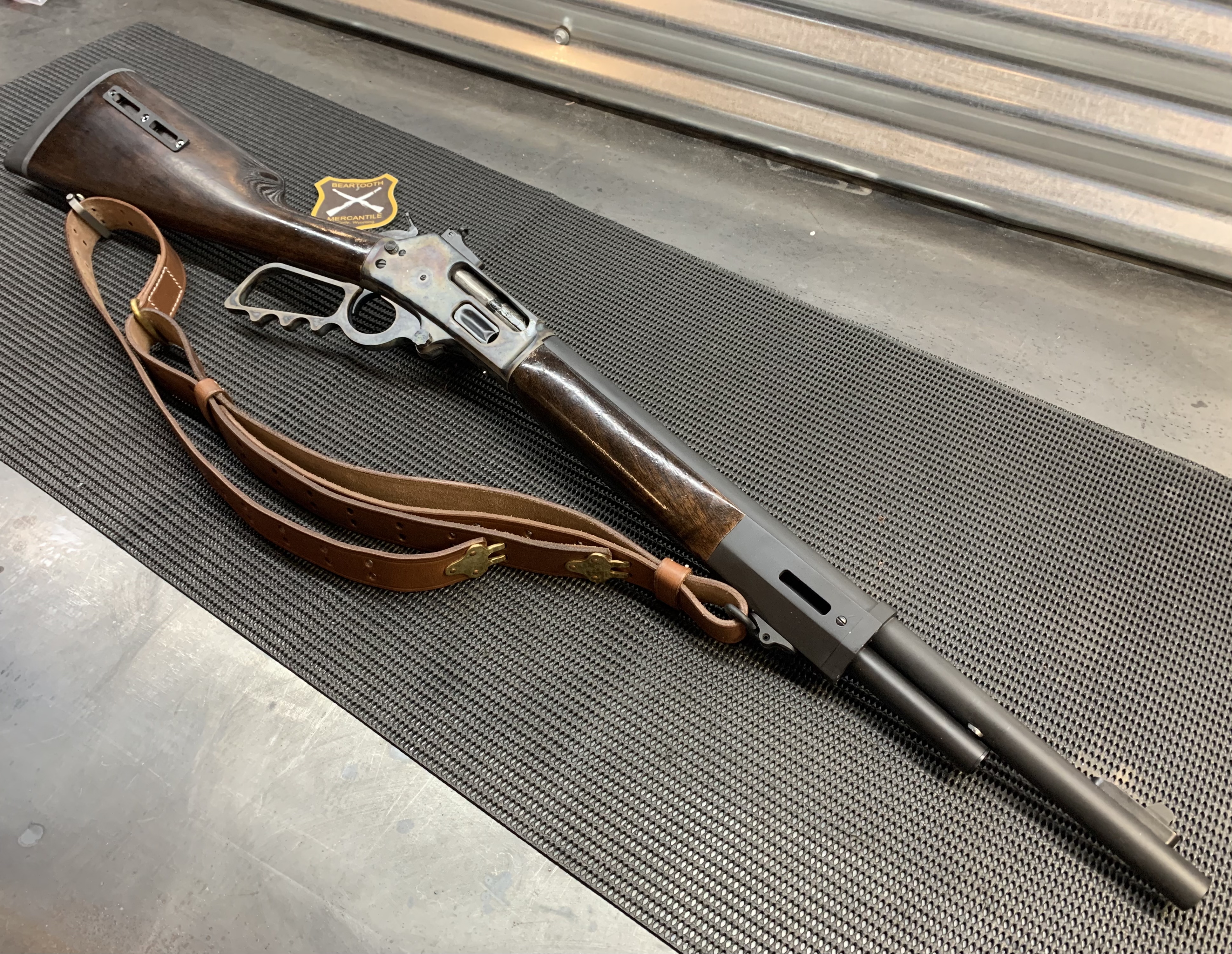 Rifle without rail accessories showing integrated M-lok rails
View other rifles like this one in our Firearm Listings