Posted by Honus Titcomb on Aug 3rd 2021
Beartooth Mercantile Model 1895CG
This rifle started out as a brand-new Marlin 1895GBL .45-70 gov. and we decided to customize it with a new look and increased functionality. We went ahead and fit one of our custom "knuckle-duster" style levers which adds to this rifle's unique look. The rifle has been hand polished and re-blued with a true case-color hardening. Additional performance upgrades were added including a brass follower with a Cerakoted orange tip for improved reliability and visibility. The follower also improves feeding and is compatible with pointed and blunt tip ammunition. Factory sights have been replaced with high-quality XS ghost-ring style sights for rapid target acquisition in close-quarters use.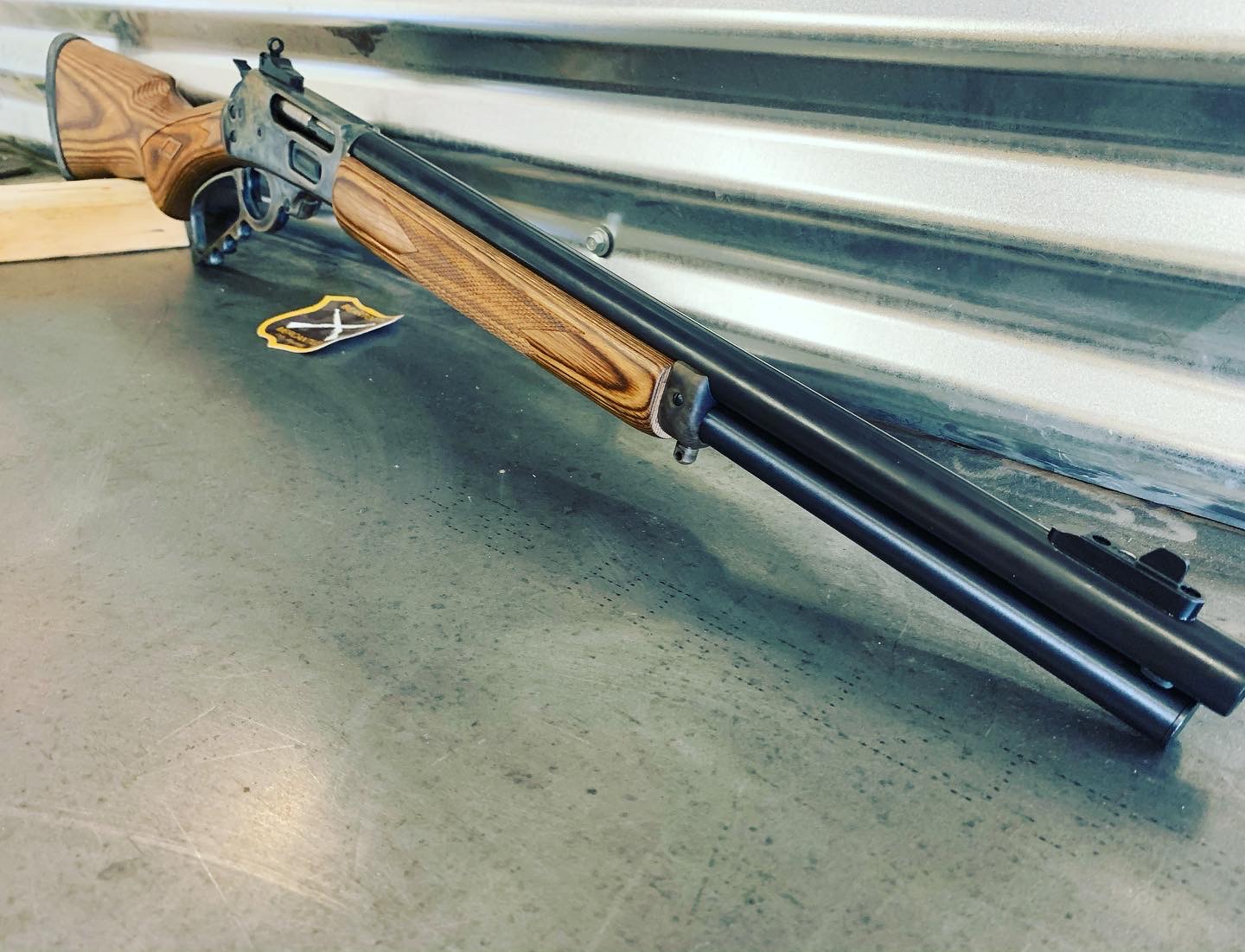 Key Features
True color-case hardening of receiver, lower tang, lever and fore stock end cap.
Custom knuckle-duster style medium loop lever
Brass follower with Cerakoted Hi-vis orange tip.
Follower is compatible with traditional style bullets as well as pointed Leverevolution types.
XS Ghost ring sights replacing factory buckhorn sights.
Hand polished receiver, lower tang, lever and barrel.
Chambered in 45-70 gov.
Full length factory magazine tube holds 6 rounds
Comes with factory crossbolt safety which can be substituted with basic safety delete per customer's written request.
Original Marlin factory stocks and recoil pad.